February 26, 2016 5:46 pm
Here at Ross Recreation, we often speak of the "Ross Difference".  Recently, Casey Hilbert, Ross Recreation's South Coast sales representative helped organize a volunteer installation with Graves Elementary School, a small, forty student rural school with kindergarten through eight grade located outside Salinas, California.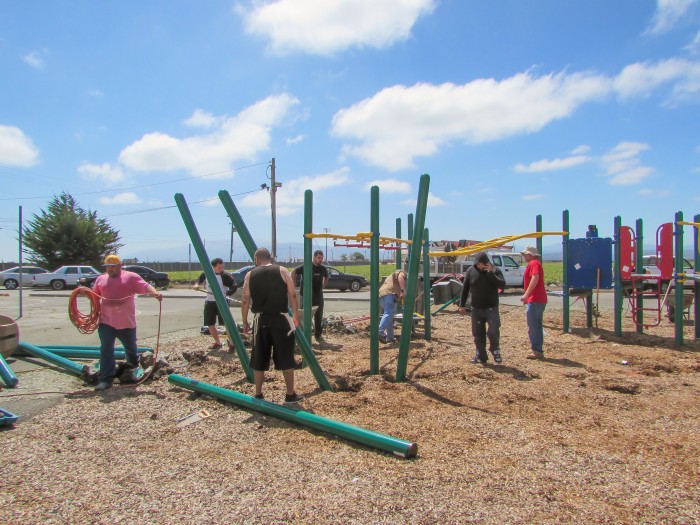 Casey helped the school design a full retrofit to the original play equipment, removing all of the existing components and decks, so only the posts remained.  The school had a local painter prime and repaint the posts to match the original powdercoat color.  The goal was to to make the structure a continuous loop, somewhat like an obstacle course, but to still make it challenging enough for the seventh and eight grade kids.
Casey played on a collegiate U.S. national finalist rugby team and still plays the sport.  When the school principal at Graves School had trouble mobilizing volunteers for the installation, Casey and his rugby mates came to the rescue and volunteered to finish the playground!  They completed the retrofit of the existing fifteen year old Landscape Structures play equipment on time and budget.  From re-using and retrofitting older equipment, to pitching in and volunteering to get the job done, this type of customer dedication is what makes up the Ross Difference.
~ Ewing Philbin, Owner of Ross Recreation