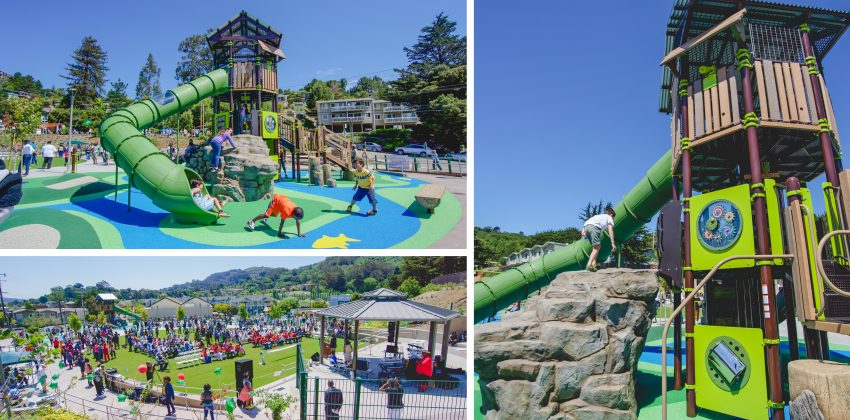 July 21, 2015 4:15 am
On July 11th, the community of Marin City joined together to celebrate the grand opening of their new George "Rocky" Graham Park. Ross Recreation, along with many other organizations involved in the design and construction of the park, were on hand to join the local residents in the celebration. After several years of planning, it was wonderful to see the community so excited and enjoying their new space. Included in the design is Landscape Structures' Nature Inspired play equipment and a new gazebo for the amphitheater area supplied by Classic Recreation. Seeing all of the excited faces playing and enjoying themselves was a wonderful reward at the end of this signature project.
To learn more about this incredible project, read the Marin Independent Journal's article on the grand opening!
To visit a playground near you, check out Landscape Structures Inc.'s new Visit a Playground map!