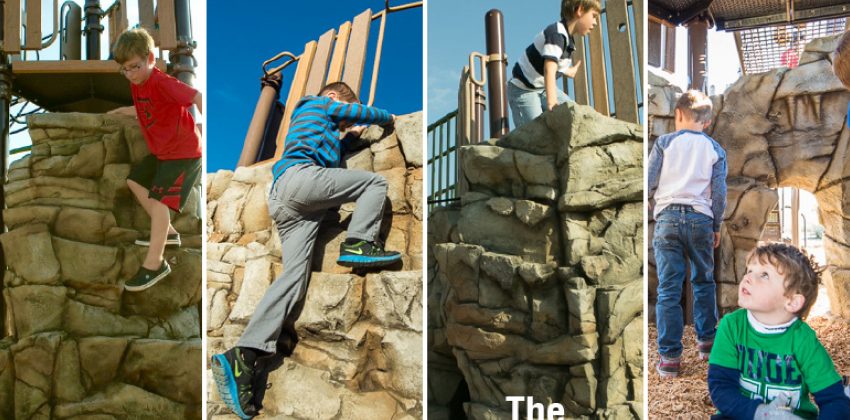 March 20, 2015 12:00 am
Sometimes inspiration can come from the world around us. Landscape Structures Inc. newest play features, the Canyon Collection™, were molded from the Gneiss Outcrops in Granite Falls, Minnesota. This design process provided incredible realism, which translated into playground components that challenge and can bring kids closer to nature. With four rock formations to choose from, the combinations can transform any play area into an adventure playground.
To learn more about the Canyon Collection™, visit Landscape Structure Inc. website!
If you would like to see example of natural playgrounds we have done, visit our Featured Projects page!