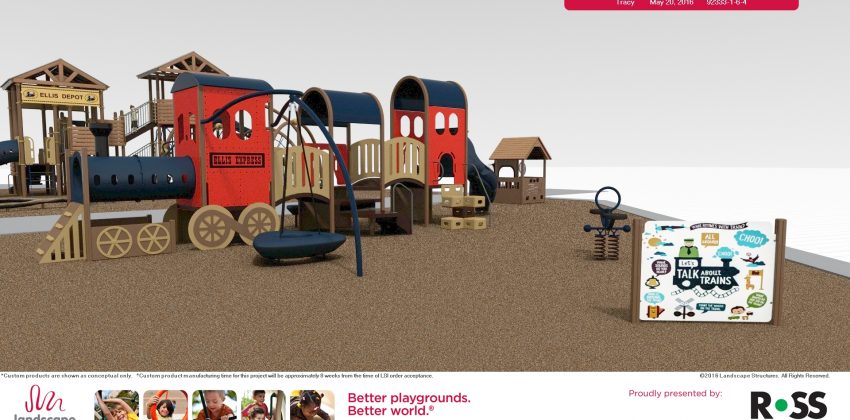 June 9, 2016 10:18 pm
People often ask me "What's new in your industry?"  Increasingly, our customers, especially city and county park departments, are asking for playground designs that are unique, not a cookie-cutter "one size fits all" approach.  This can mean either a themed design (for example, agriculture, nature, frontier life) or something that speaks to local identity, history or story.
Oftentimes, if budgets allow, this can involve partnering closely with Landscape Structures' custom design team in Delano, Minnesota.  To better assess needs at the front end of the project, we will host a conference call with the customer and the design team to better understand project vision, goals, and objectives.
Let us help you with your next signature project!
~ Ewing Philbin, Owner of Ross Recreation