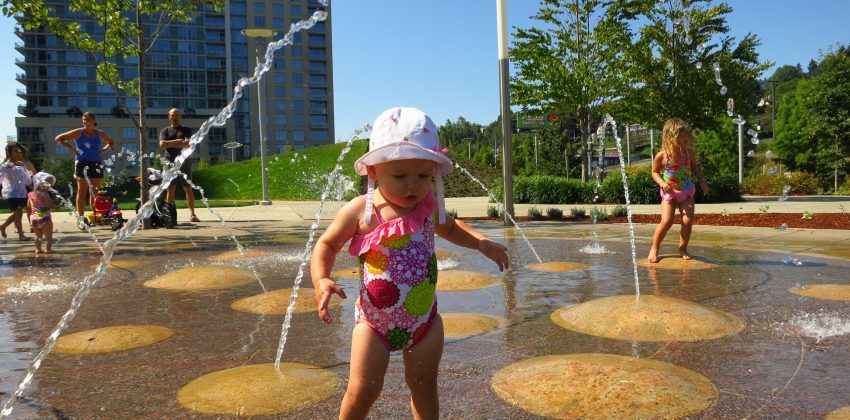 October 29, 2013 3:49 pm
When I travel to Portland to visit family and our Ross Oregon office, I'm always astounded at the number of small parks that feature splashpads. With Oregon's reputation for cool, wet weather, it is a bit counterintuitive, but there the splashpads are; and particularly in summer when school is out and the weather warm and sunny (mostly), the splashpads are packed with happy kids, parents and grandparents. The photo below shows two of my granddaughters having big fun at one of the City of Portland's parks.
A common misconception is that splashpads have to be expensive and use tons of water. Not true. Let us show you examples of small, water-efficient splashpads that would be a popular addition to your neighborhood park. Many splashpads use less water than a single sports field. Vortex, our partner and the world's leader in splashpad design and engineering, has developed innovative systems that repurpose splashpad water so it can be filtered and used for irrigation.
To learn more about splashpads, click here.
By Ewing Philbin