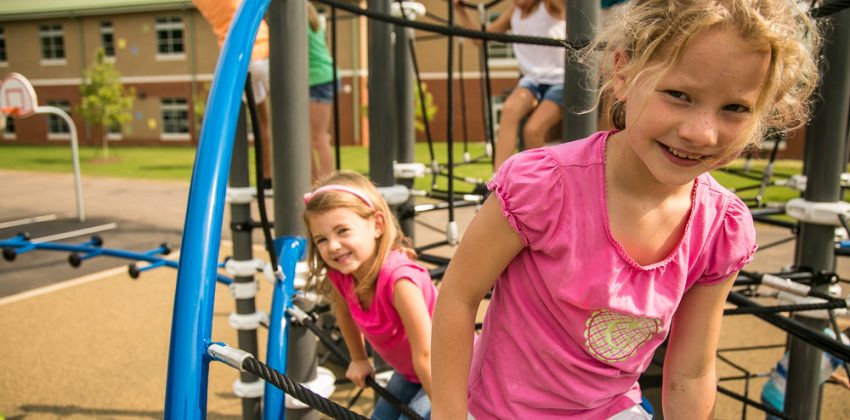 March 16, 2017 5:46 pm
In the past, we have been proud to work with The Trust For Public Land (TPL), a national non-profit with a wonderful mission.  In addition to playgrounds, TPL has lead the charge promoting the concept of urban "fitness zones", a low-cost alternative to expensive gym memberships for low income families and adults.  I have written before about "fitness zones" and the personal pleasures I find in exercising outdoors (http://www.rossrec.com/news/parks-and-playgrounds/a-move-outdoors-for-fitness/).
So it came as a pleasant surprise when, cooped up indoors again due to our wet winter, I received an excellent article from TPL about the many benefits – for kids and adults, too – of spending time outdoors.
The article summarized a number of recent scientific studies which show that being outdoors positively impacts emotional wellbeing as well as physical health.  Specifically, the TPL article says that we feel calmer, more purposeful and compassionate after spending time outdoors.  Being in nature also has a positive effect on concentration, and produced better health outcomes for people who live in cities.  This is an article worth everyone's attention!
http://www.tpl.org/blog/7-ways-nature-nurtures-us?utm_source=feb_enews&utm_medium=email&utm_campaign=enews&utm_content=nature#sm.000r3v773wogf3711sy2nog4zrvzo
~ Ewing Philbin, Owner of Ross Recreation