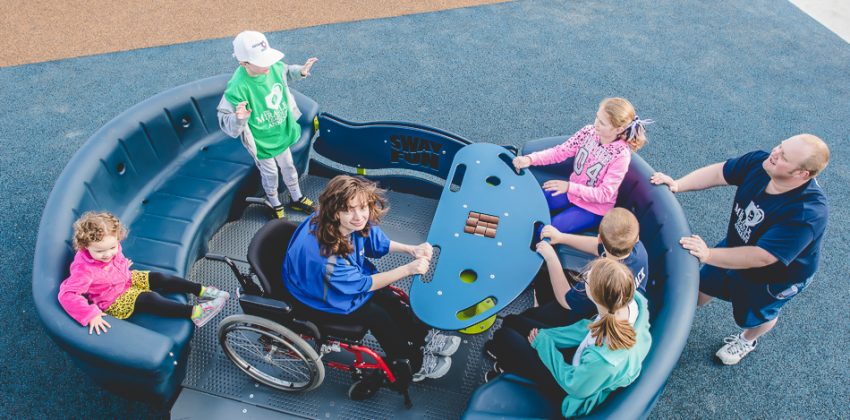 October 22, 2015 11:28 pm
We strive to build communities and playgrounds that are enjoyable for everyone. This is one reason Ross Recreation Equipment Company is so proud to represent Landscape Structures and its line of inclusive playground equipment. Landscape Structures is the industry leader in inclusive play product design. Their products ensure a balance of play experiences that develop physical, cognitive, sensory, and social skills for children of all ages and abilities.
Ross Recreation will listen to your unique needs and requirements as our experienced design team develops a play area to best fit the needs of those in your community, making your playground a gathering spot for children and families of all abilities.