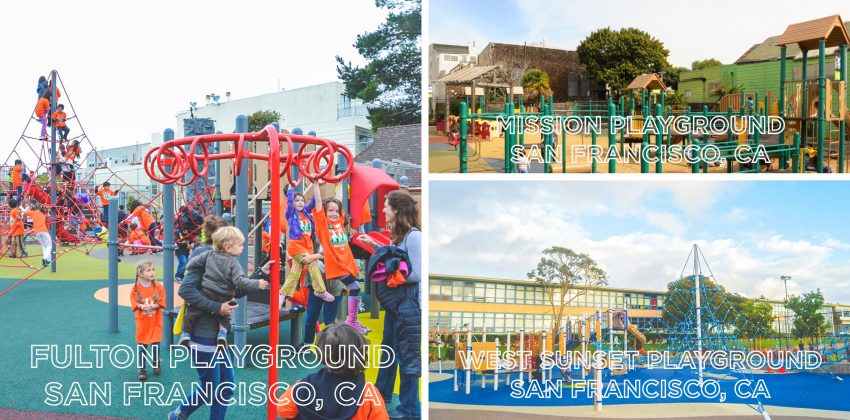 July 7, 2015 3:26 am
It's no coincidence that many Landscape Structures play structures are found near the northern California and Oregon coast. Landscape Structures play equipment is the ideal choice for durability and longevity in harsh-on-metal marine environments because of the materials and finishes used in fabrication. 5" diameter vertical posts and beams are made of highly rust resistant aluminum, are primed with industrial grade powdercoat before the finish coat and carry an industry leading 100 year structural warranty. Hardware is made of tamperproof stainless steel and to ensure optimal performance, Landscape Structures subjects these materials to thousands of hours of salt spray and ultraviolet light testing at the factory. It's no wonder that dozens of these structures have been installed – and are going strong after decades – in big coastal cities like San Francisco, and smaller seaside communities along the California coast like Monterey, Santa Cruz, Fort Bragg and Arcata and along Oregon's coastline in Cannon Beach and Astoria.
Visit Landscape Structure's Materials Matters page for more information about their products durability and quality!