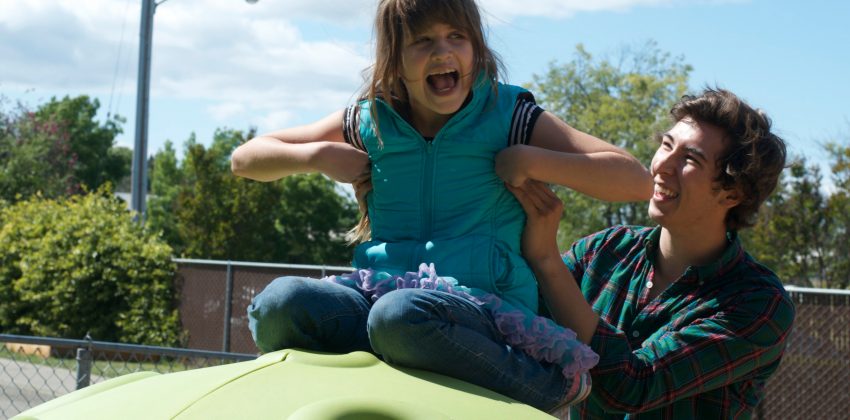 April 29, 2014 11:34 pm
As Autism Awareness Month draws to a close we at Ross are able to really reflect on the importance of inclusive play and the value it brings to our communities. At Ross Recreation we are committed to helping create play spaces that include children of all abilities and provide accessibility and education for special needs and disabled children. Over the last 40 years we have installed countless Universally Accessible Playgrounds and are proud to be involved in projects that help bring people, children and families of all abilities together.
Lattice Educational Services is a school for students with Autism and other developmental delays and behavioral challenges located in our hometown of Santa Rosa. With about 60 students and still growing, Lattice was in need of a new play area designed specifically to meet inclusive needs for their students ages 5-22. Ross was able to assist Lattice through the design process and determine that they would have the highest play value, functionality, and access to the kids by having many independent play items rather than a larger singular structure that would require height and climbing. It was a successful and feel good project when we finished installation early this year and garnered a lot of positive response from the school and students.
We were welcomed back to Lattice this month so see how the kids were doing and to watch them in action during their afterschool program. The most popular items have been the OmniSpin Spinner (promoting vestibular sensory stimulation and encourages interactive play) and the Roller Table (where kids can experience deep-muscle pressure while working their upper body and encourages new sensory experiences). Both of these independent playstructures promote socialization and optimal opportunities for interchangeable roles and group interaction, one of the critical skillsets Lattice teaches their students.
The Lattice kids aren't just outside for physical education every day but are also given the opportunity to use the play area during their many scheduled breaks throughout the day, making the new play area very popular with the kids. Lattice uses the play area to help teach the following skills: Communication and socialization with the aids and with each other, teamwork and collaboration, motor skills and balance, and fitness.
Lattice Educational Services has the following independent play items which all promote a higher level of inclusive play: OmniSpin Spinner, Cozy Dome, Roller Table, Flywheel Spinner, Wobble Pod Bouncer, Arch Belt Swing
See another past project with inclusive play focus: Mahany Park, A Treehouse for All Children