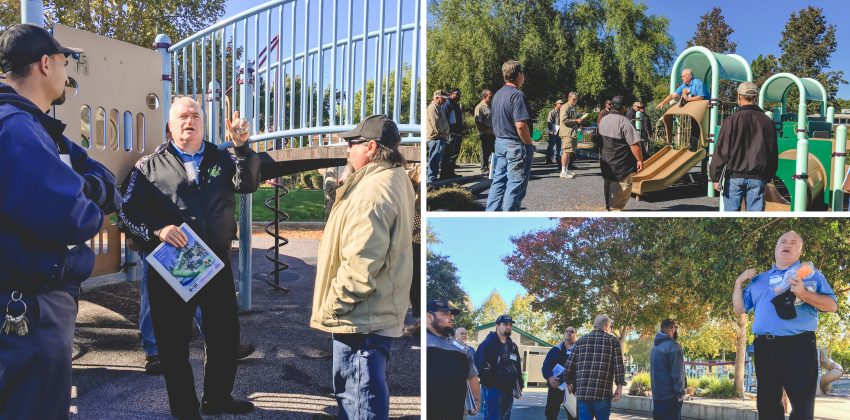 April 6, 2015 11:30 pm
This month Ross Recreation hosted a complimentary Landscape Structures' Learning Academy Maintenance Seminar in Sacramento, CA.  With close to one hundred in attendance, the session included industry insight and hands-on information and techniques on playground repairs, risk management and graffiti removal techniques.  The seminar put a focus on the importance of proper and consistent maintenance and safety work for those individuals who are responsible for installing and maintaining park and recreational facilities.  At Ross Recreation, we pride ourselves on being a solution based company and being an extension of our customers out in the field.  We look forward to continually providing industry insight through seminars to our Northern California and Oregon territories.
To submit seminar topics of interest, contact us today!