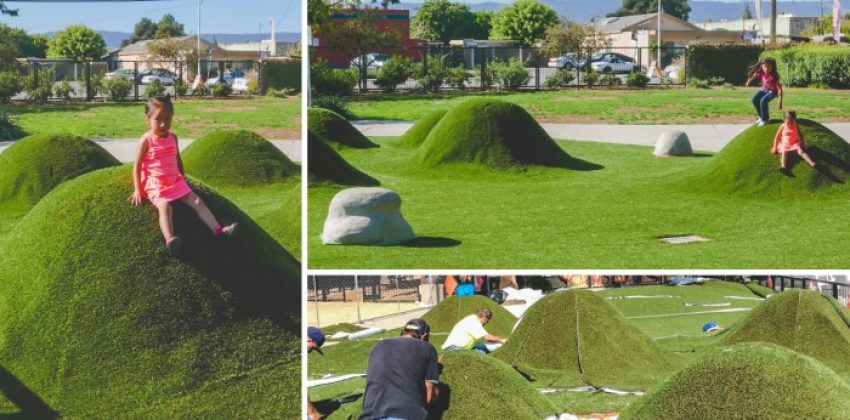 November 2, 2015 11:53 pm
Ross Recreation recently helped the City of Redwood City create an interactive art exhibition at Andrew Spinas Park. Earlier this year, The City of Redwood City announced the launch of a unique public art partnership with Fung Collaboratives to debut three works of functional art in October sponsored by Redwood City Parks and Arts Foundation. The City of Redwood City commissioned emerging artist Michael Koliner to produce and debut functional works of art for the community to sit on, use and enjoy at three local parks, including Andrew Spinas Park.
Artist Koliner's vision was to create a landscape of earth mounds and clay sculpture that park users could interact with. Ross Recreation installed ForeverLawn synthetic turf over the mound forms, and included a fall absorbing base layer under the turf for comfort and safety. On October 25th, the city opened the art exhibition that was attended by scores of happy and excited community members.  
To read more, visit the City's website on the art project:
http://www.redwoodcity.org/departments/parks-recreation-and-community-services/public-art/harambee-project