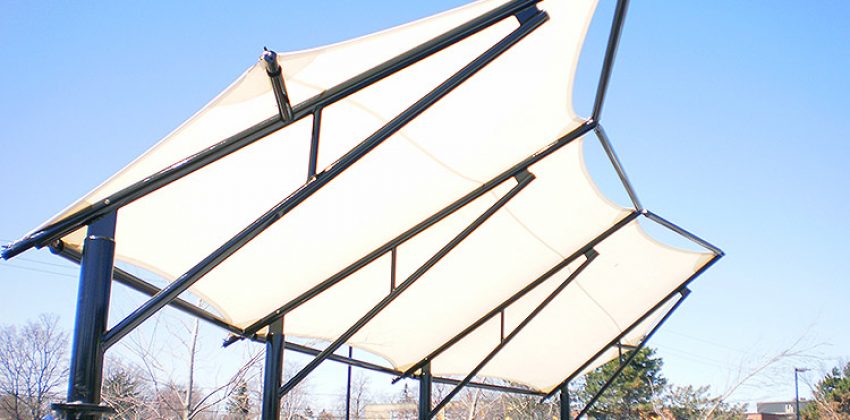 October 23, 2015 12:35 am
We are able to offer the best of commercial grade fabric shade options.  These shade options can be used in a variety of applications, from school play environments to sports fields, and can be custom designed to fit spaces large and small.  Landscape Structures SkyWays™ shade solutions are designed to block 97% of UV rays and reduce temperatures by up to twenty degrees.
Custom Canopies Inc. uses industry leading designers and engineers to offer a variety of cost effective, yet design driven shade applications.  Each shade structure can be designed to meet local building code requirements and many structures are DSA approved.